Please contact me for shipping rates.
Marshall JTM 45 style chassis and face plate.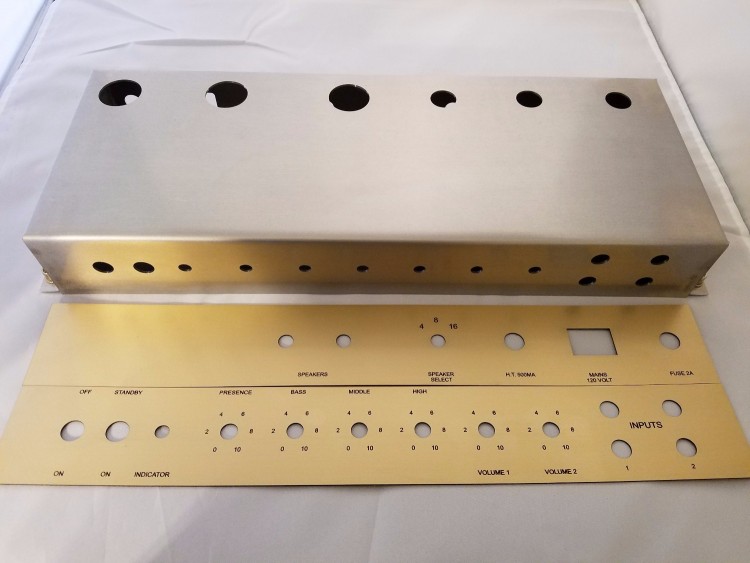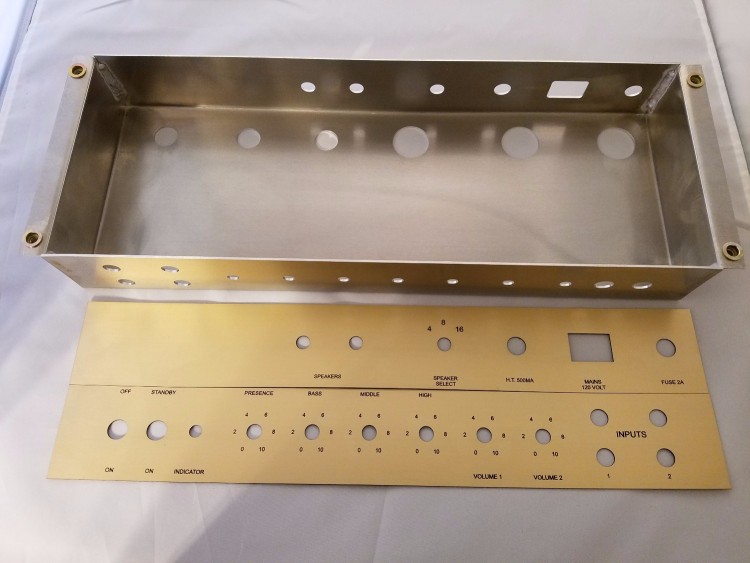 Marshall Style JTM45 chassis and face plate combo. This combo includes a 17X6.5X2.5 .063" thick aluminum chassis and Plexi type face panels. The chassis includes three 1 3/16" Belton type tube socket cutouts and three 3/4" 9 pin type tube socket cutouts. Chassis also has Welded corners and 1/4X20 Rivet nuts installed. Face panels are 1/32" laser engraved two tone plastic panels with IEC power connector cutout and the standard layout for this model. I designed this set for the builder to have some flexibility in how they design their amp by eliminating all the small holes so the builder can fabricate their board and parts to fit to their needs. I also have this style available with the Power transformer cutout and powder coating. I will be stocking these for immediate purchase. For custom options, please contact me for more details.

$85​



​​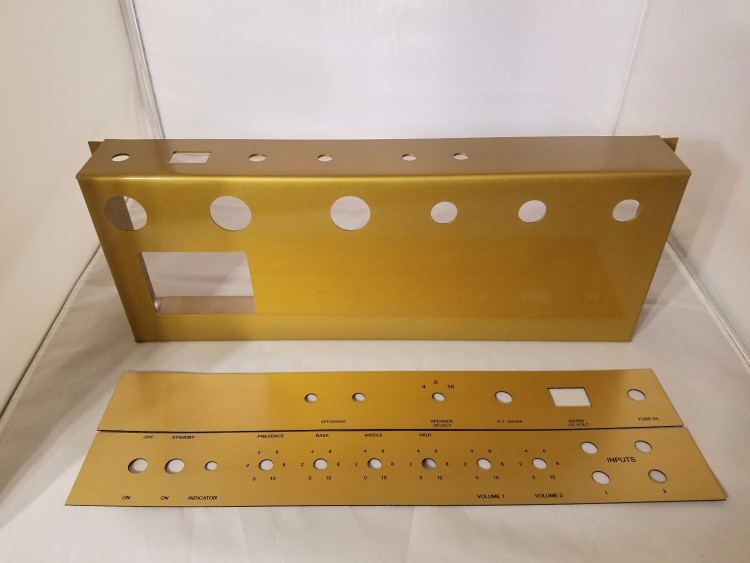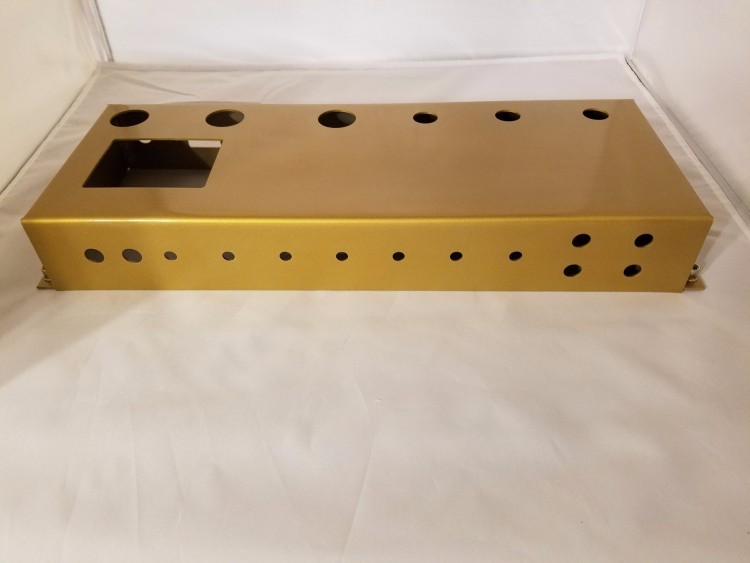 Same style chassis as above but with power transformer cutout and gold powder coat. $

110
All powder coated chassis have 2 coats of base color along with a clear coat. Powder coating is very tough paint that can be drilled without chipping and helps prevent scratching.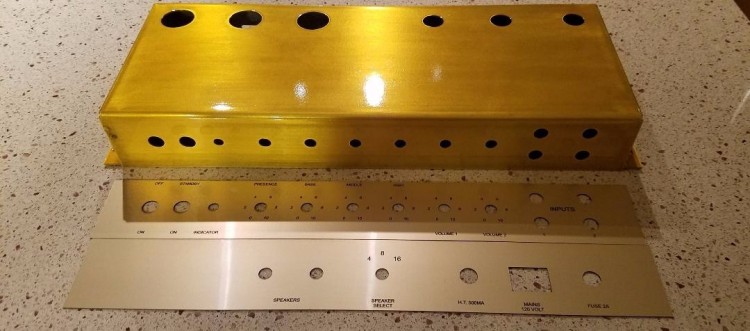 Clear Powder coated JTM 45 Chassis with faceplates.